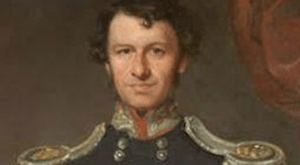 The Fitzroy History Society invites you to attend our forthcoming event
Fitzroy History Society Event at 2pm on Sunday, 19 September 2021
Charles Joseph LaTrobe and early Fitzroy
Charles Joseph LaTrobe arrived in Melbourne as Superintendent of the Port Phillip District in 1839 and left as Governor of Victoria in 1854.
In this time Melbourne flourished and Fitzroy grew into Melbourne's first suburb.
Tim Gatehouse, Peter Yewers and Mike Moore will speak on LaTrobe the person and his relations with the Melbourne City Council of which Fitzroy became a ward in 1850.
LaTrobe laid the foundation stone for our venue St Peters Eastern Hill in 1846.
He and his wife were regular worshippers at the Church and the present vicar, Dr Hugh Kempster, will offer a tour of the church focusing on the links with the couple.
Date: Sunday, 19 September at 2pm.
Venue: St Peters Eastern Hill Church Hall
15 Gisborne St, East Melbourne
RSVP bookings at
https://www.eventbrite.com.au/e/charles-joseph-latrobe-and-early-fitzroy-tickets-166004069641
Donations of $10 per head are requested when booking.
Tea, Coffee and biscuits will be available.
Post expires at 17:31 on Thursday 26 August 2021
125 total views, 1 views today