Latest FHS Newsletter posted – published 3rd May, 2022.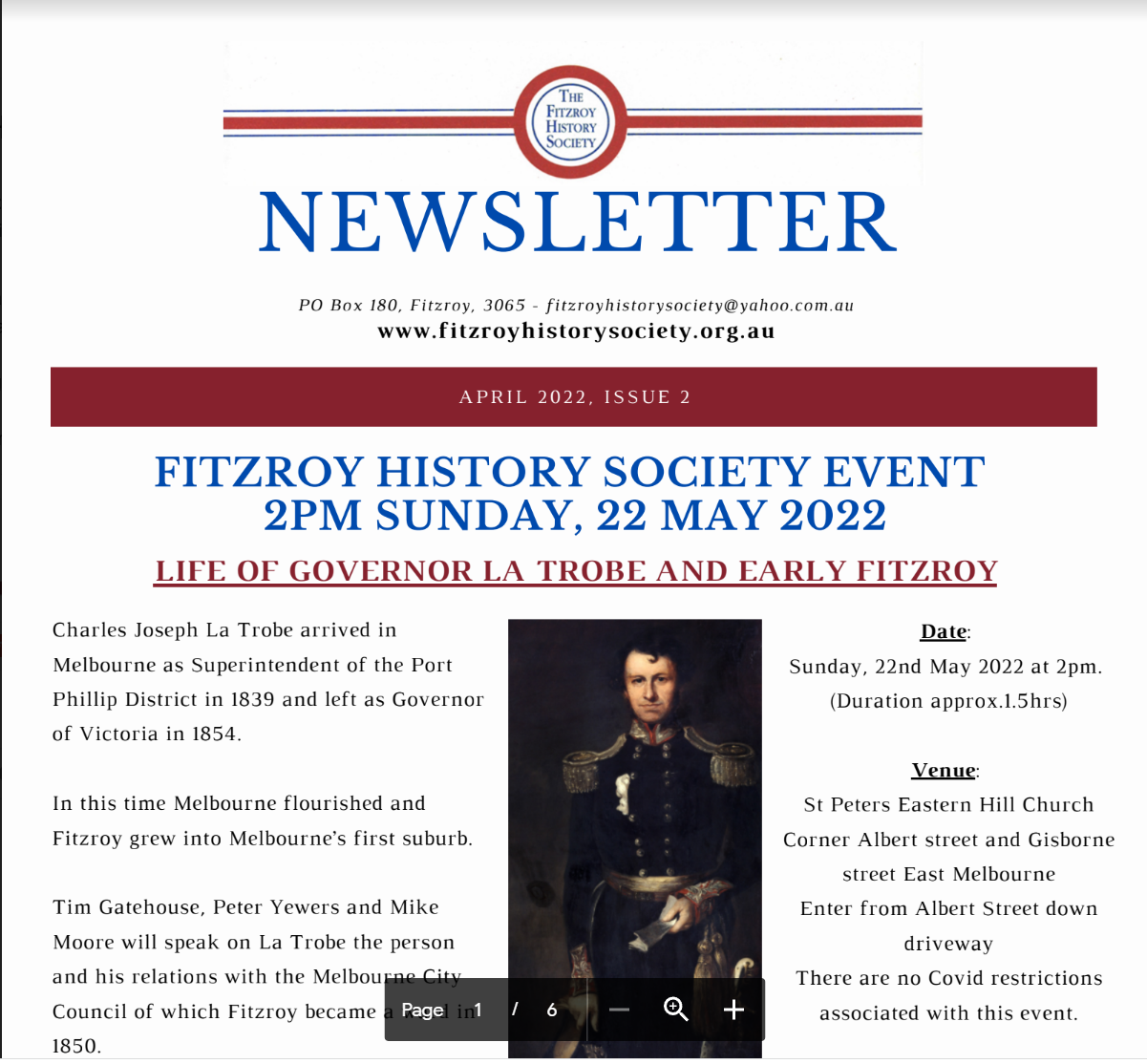 Link to newsletter —> FHS-Newsletter-April
154 total views, 3 views today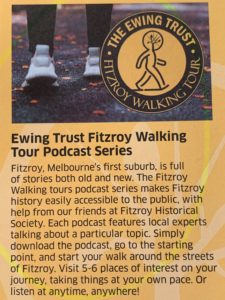 Take a wander through Melbourne's first suburb with this new podcast series, Fitzroy Walking Tour. Proudly sponsored by The Ewing Trust. Each episode features local experts sharing old and new stories about the many landmarks and iconic buildings throughout Fitzroy and has been designed for you to take at your own pace.
Link to podcasts here -> https://library.yarracity.vic.gov.au/whats-on/fitzroy-walking-tour
642 total views, 3 views today