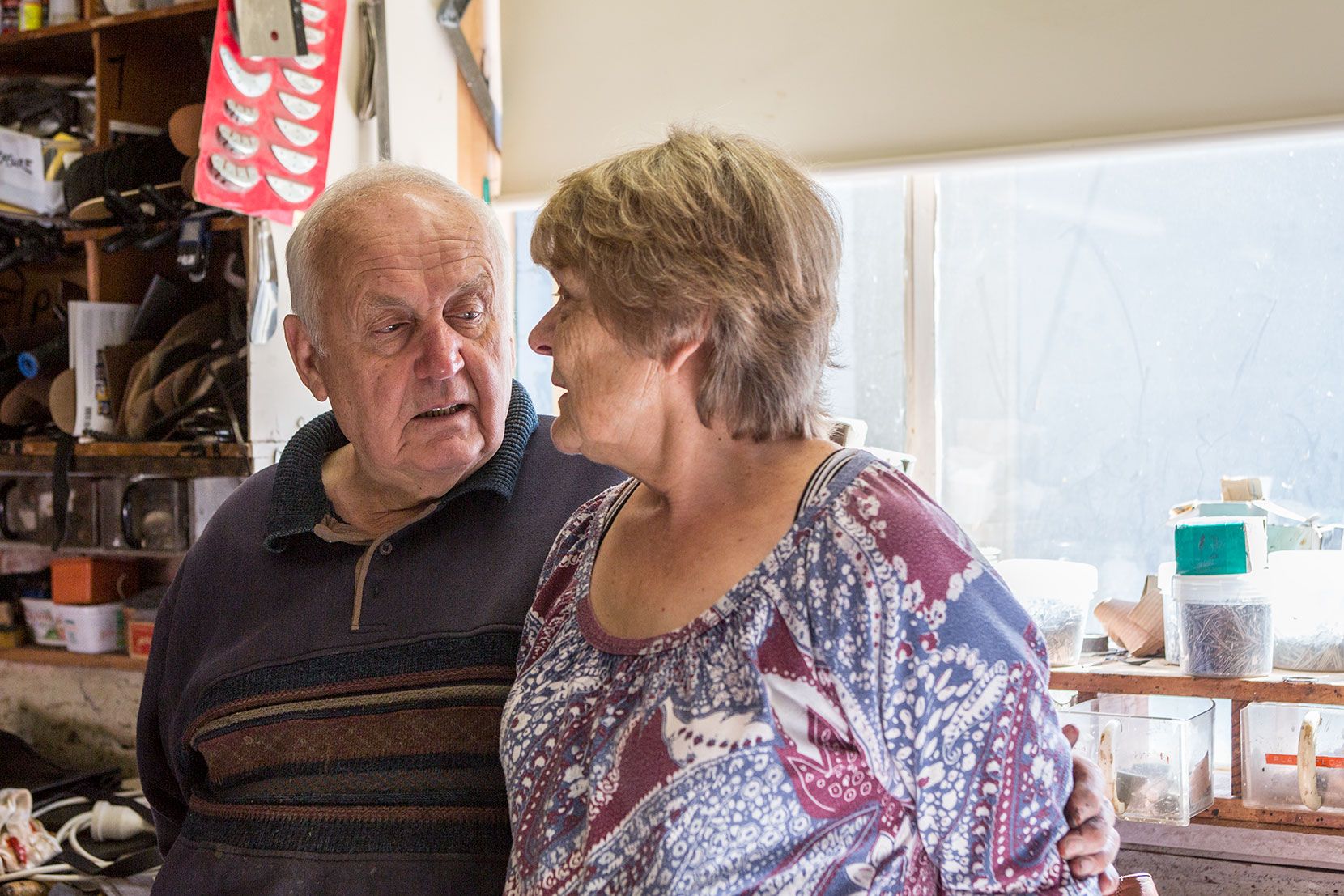 Download the Transcript: FHS-TonyMary-Carol-2015
Antoni Shapardanis (Tony) was born in 1938 in Bouf (now Akrita) a small town only a few kilometres from the Yugoslav border. Tony's father, Chris Shapardanis, emigrated to Melbourne in 1939 leaving his wife and 6-month-old baby behind. The war intervened and Tony's mother died when he was 4 years old, forcing him to fend for himself. He arrived in Australia in October 1950. He was one of the 'lost' Greek children brought out by International Red Cross from Belgrade in the former Yugoslavia, to be re-united with their families in Australia (during the Greek Civil War many Greek children were removed from Northern Greece).
After arriving in Fitzroy, Tony sold newspapers in the streets of Fitzroy and was later apprenticed to a shoe maker and attended night school at the Collingwood Tech. He then established his own business in Gertrude Street. There were many shoemakers in Gertrude Street and competition was tough, but after Tony patented a design for motor cycle boots, his business took off. Later he had contracts for shoes and boots with Victoria Police and the Post Office.
Tony met his future wife Mary [Marika Aitsini] at a Macedonian dance in the Fitzroy Town Hall. Mary's family lived opposite Tony's shoe shop. They were married in 1962 and have one son, Peter, who now runs a Computer Services business in the same Gertrude Street building in which Tony started his shoe shop all those years ago.