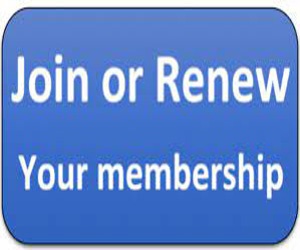 Membership Benefits
The Fitzroy History Society caters for anyone interested in the history of the Fitzroy area. Anyone who is interested in joining is welcome. You don't have to live in the area to be a member of the Society.
The Society conducts a lively program of events each year, including walks and talks. It also plays an active role in preserving Fitzroy's heritage.
Members receive a regular newsletter which advises of upcoming events, reports on recent activities, and includes stories about particular aspects of Fitzroy's History.
Our Objectives
To promote, encourage and undertake studies of the history of the suburbs of Fitzroy and North Fitzroy, and all matters directly or indirectly relating to it.
To document, record, and publish findings for community interest.
To promote the collection and compilation of authentic and accurate records relating to the history and cultural heritage of Fitzroy and North Fitzroy.
To involve the community, disseminate information, and support the City of Yarra to make records accessible to members of the public.
Membership Subscriptions
We have 3 Categories of Membership.
Student member $10 per person per year.
Individual member $20 per person per year.
Family membership $30 per family per year.
To make renewal easy, all memberships fall for renewal on 1 August each year (around the date of our AGM).
The Society's Rules
You can view our Rules here (PDF – 28 pages): Fitzroy History Society – Rules
Membership Application/Renewal

There are 3 ways you can submit your application for membership or your membership renewal:
In Person

Please pay when you attend the AGM which is normally held in August.

Online

Please use this online form:

Online Form

By Post

Please download this Membership Form and send the completed form to us at P.O. Box 180, Fitzroy, 3065 together with your

cheque

/

money order

:

Membership PDF
Payment Options
If you use the Online Membership Form, you will be able to select one of these payment options:
Credit Card

or

Debit Card

.

Apple Pay

(

Apple Device

+

Safari

).

PayPal

.
Funds Transfer using

PayID

.
Funds Transfer using

BSB Number and Account Number

.
If you download the Membership PDF, you will be able to print a blank form and fill it in by hand, or enter data into the form and then print it. You can then send your completed form to us with your Cheque/Money Order and send it to us by Post.
Questions
If you have any queries, please email us at or write to us at PO Box 180, Fitzroy, 3065.