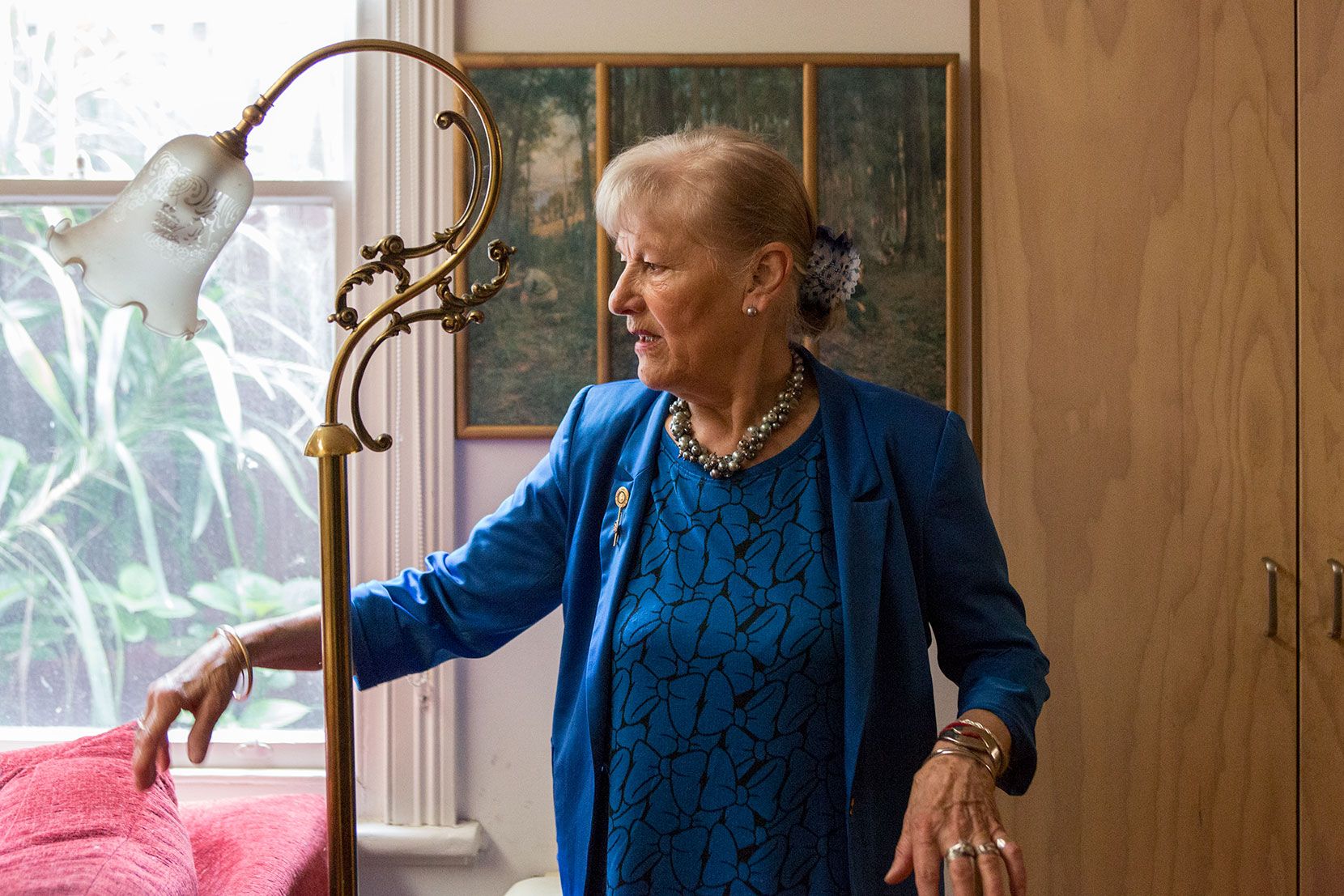 Download the Transcript: FHS-Menka-Simmonds-2015
Menka Simmonds arrived in Australia in 1948 from Macedonia and due to the need for her mother to work, left school after only two and a half years to look after her little sister. One of her early employments resulted in Menka organising acceptable working conditions for her work colleagues.
In 1964 her father was purchasing the contents of houses when residents moved out and opened a furniture restoration shop in Gertrude Street. Menka became the accountant and then managed the shop. Despite the very hard and long working days, she enjoyed the work and the personal interaction with both those customers selling and those buying in the shop, which developed into an antique boutique.
Menka's family life for many years was strongly influenced by, and had influence in, Melbourne's Macedonian community. She now puts a great deal of effort into raising money for Rotary by organising of functions, one of which is her annual cooking of a Macedonian meal. She has won an award from Rotary, their highest honour, for her long-standing efforts.