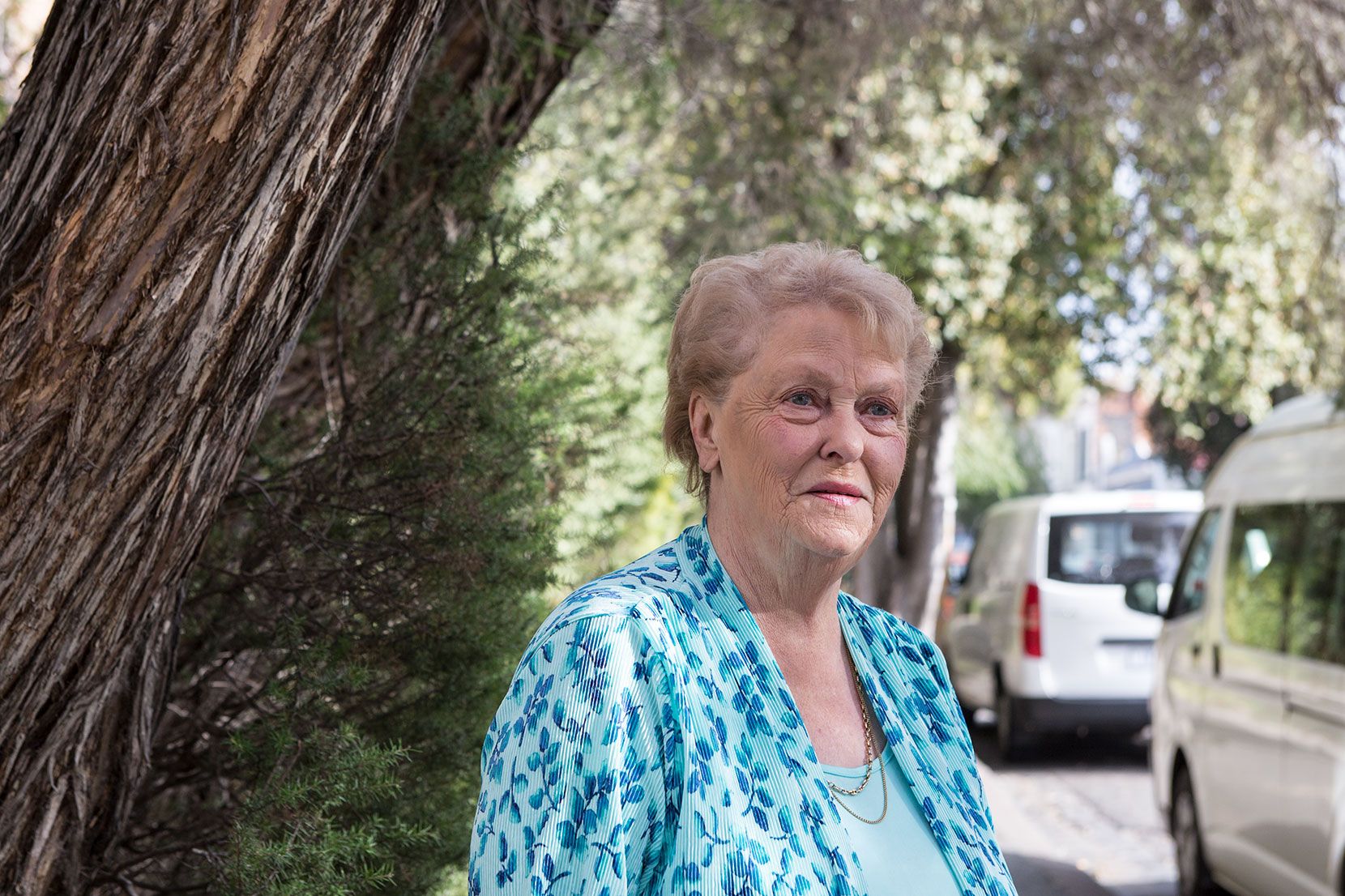 Download the Transcript: FHS-Pat-DeRango-2016
Pat DeRango's mother came from Tipperary in Ireland, and towards the end of their life her parents lived in Hanover Street where she was born. As a child she did not venture far from home and was forbidden by her parents to cross Brunswick Street or go to Gertrude Street due to particular tough men who frequented the Champion and Rob Roy hotels.
After marrying Louis DeRango, they spent a short time living in outer Melbourne. It made them realise that Fitzroy was their real home and they returned, initially renting, then buying, the house they have lived in for 47 years in King William Street.
Pat remembers many of the local shops and owners along Brunswick Street and the commercial shops/factories in Hanover and King William Streets (woodyards, a funeral parlour, a tailer, bootmakers, dairy's, SP bookie and brothel houses). She remembers the changing ethnic groups that came to call Fitzroy their home suburb; Italians then Greeks, Vietnamese and most recently Africans. Mostly she values the sense of community despite this changing social mix.