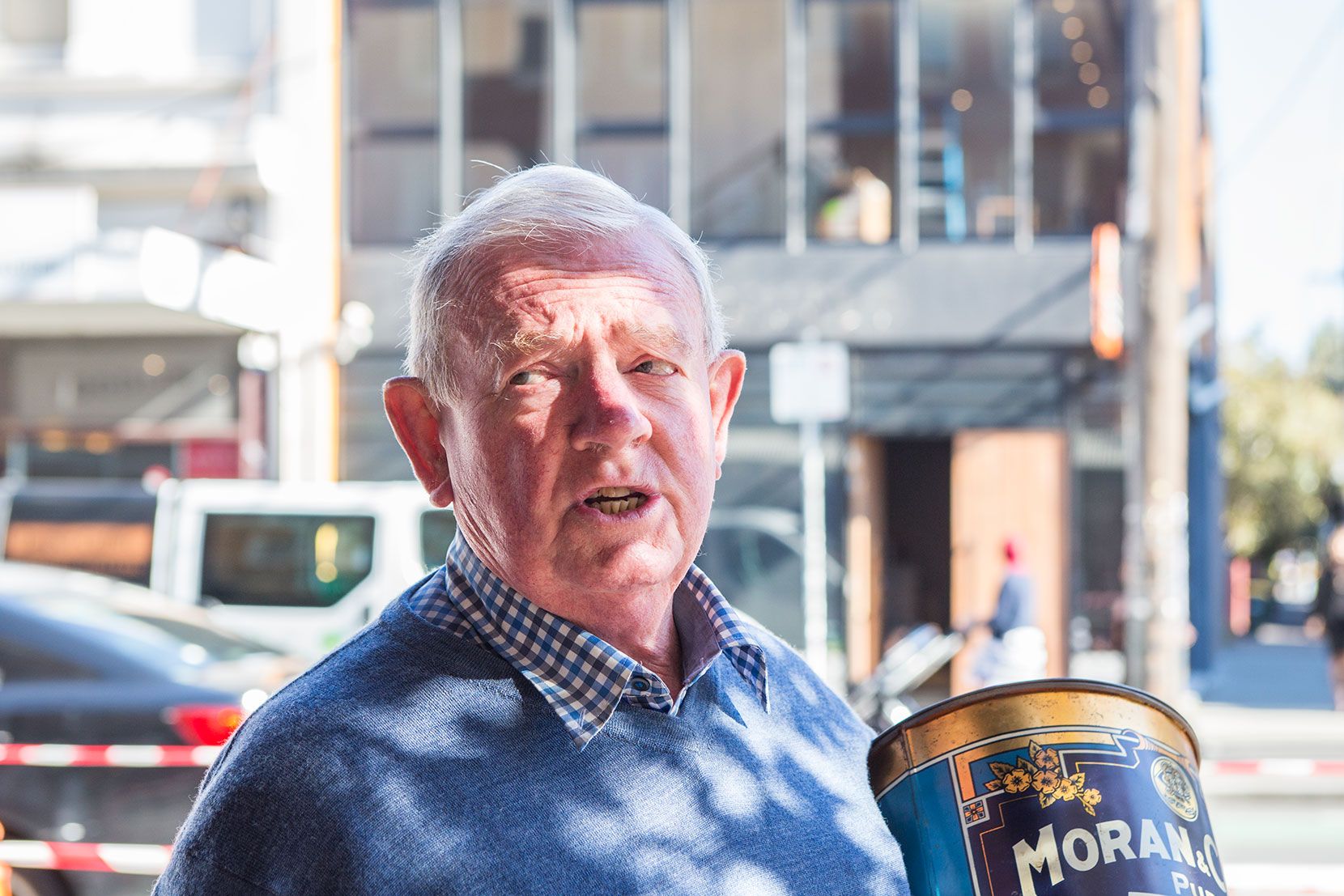 Download the Transcript: FHS-Peter-Williams-2015
Peter Williams speaks about the history of Moran & Cato's manufacturing grocers and wholesalers located in Brunswick Street Fitzroy, which was the centre for a large grocery chain throughout Melbourne and Victoria from the 1880s to the 1960s.
Both his grandfather and his father worked there over a period stretching back to early last century. He describes his memories of visiting his father at work in the late 1940s and 1950s and other memories of a variety of Fitzroy businesses of the time.