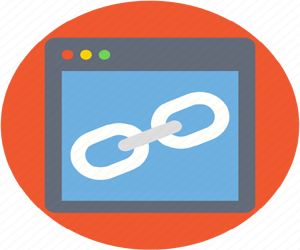 John L. O'Brien Collection – UNIVERSITY OF MELBOURNE ARCHIVES
A wonderful array of photographs from the collection of buildings in Fitzroy, Victoria.
John Lockyer O'Brien (1905–1965) was an historian at the University. His collection of about 4,000 photographs was taken in the late 1950s and early 1960s. Many of them capture the architecture and streetscapes of inner-city Melbourne when the area was in transition between its then 19th century topography and working-class status prior to large-scale demolitions to made way for the construction of the Housing Commission high-rise blocks, and middle-class migration back to the inner-city and subsequent renovation and gentrification of its housing. He was also interested in the early architecture of country Victoria and photographed 19th century homesteads, hotels, churches, banks, railway stations, as well as humbler buildings. He and his wife Laurie owned and resided in a double-storey Georgian-style bluestone house in Hanover Street, Fitzroy.
A link to the site is below
https://digitised-collections.unimelb.edu.au/search?query=-handle:11343%2F70910%20AND%20melbourne.archives.referenceid_prefix_keyword:%221965.0004%22&scope=88b89c33-14c2-5d09-95c0-fdd5d859196c&spc.sf=melbourne.archives.referenceid&spc.sd=ASC
The Aboriginal History of Yarra: https://aboriginalhistoryofyarra.com.au/
Australian Newspapers: https://trove.nla.gov.au/newspaper/
Royal Historical Society, Victoria: https://www.historyvictoria.org.au/
Picture Victoria: https://www.picturevictoria.vic.gov.au/
State Library of Victoria: https://www.slv.vic.gov.au/
ABC Radio Program Hindsight about history of Gertrude Street – "Dirty Old Town": Gertrude Street – "Dirty Old Town"
Ancestry.com is available for use exclusively in the Local History Room of the Library as the library has purchased a subscription to this service. This is a valuable tool for researching family history in the United Kingdom, United States of America, Australia, and New Zealand.
We welcome all interested persons to visit the Local History Collection housed securely in a dedicated room within the Fitzroy Branch Library, Moor St, Fitzroy.
For additional and easily accessible resources within the local History Collection you can visit the following website address: https://library.yarracity.vic.gov.au/research/local-history/
The Richmond and Burnley History Society: http://home.vicnet.net.au/~rbhs/
The Hotham History Society: https://www.hothamhistory.org.au/
Collingwood History Society: https://collingwoodhs.org.au/
City of Yarra: https://www.yarracity.vic.gov.au/Services/